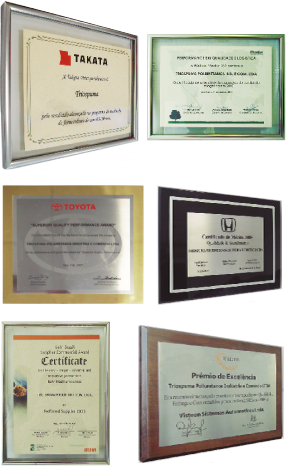 Triospuma has been operating in the thermo-acoustic insulation and sealing parts manufacturing and commercialization market, since 1988.
The company provides solutions in a number of materials, expanded or not, with or without adhesives. Located in the city Embu das Artes, approximately 10 km from São Paulo.
Today, the company´s lab and industrial structure are in frank development, in compliance with quality standards, attained through ISO 9001 Certification.
Triospuma supplies parts to several industrial segments, both in Brazil and abroad, including the automotive, naval, aviation, electro-electronic, civil construction, chemical-pharmaceutical, toy, and sports industries, and others.

Time Line: